Residential Home Window Tinting & Window Films
At Andres Mobile Window Tinting we supply and install quality home window tinting solutions throughout the Gold Coast. With over 25 years' experience, our expert team uses the best home window tinting products available to keep Gold Coast homes protected, secure, and energy-efficient.
At Andres Mobile Tinting, we specialise in window tinting for the home and office. With outstanding customer service and lifetime warranty on many of our home window film products, there's no one better to call.
For residential window tinting you can rely on, get in touch with our friendly team at Andres Mobile Tinting. Contact us online or call us at 1800 885 464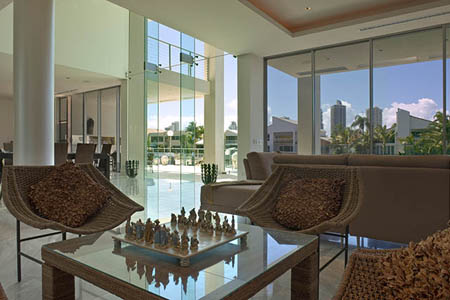 Benefits Of Home Window Tinting
When it comes to home window tinting on the Gold Coast, there are a range of benefits for homes and homeowners alike. Gold Coast's warm, sunny weather almost all year round means that windows in your home not only allow for fantastic views but also significant amounts of light, heat and UV rays into your home. With home window tinting, you won't have to worry about these issues anymore.
Protect Your Home From UV
One of the biggest benefits you can take advantage of with window tinting is protecting the items inside your home. Tinting helps block the UV rays from the sun so they don't damage your furniture, upholstery, rugs, wall paint, wallpaper, and decor objects. At the same time, it can also protect you and your family by blocking UV rays when you sit near the window, reducing the damage they cause and lowering your risk of skin cancer.
Controlling for sunlight is one of the most common reasons people install window tinting as you don't have to worry about glare inside the house or need bulky blinds and curtains to manage entering light. It also means you can keep your wonderful view.
Security at Home
Another reason why tinting makes sense is that it can add another layer of security to your home. Darker windows are harder to see inside of, which can deter potential thieves from being tempted to break in and steal things.
The tinting also helps prevent the glass from shattering, which makes it harder to get in if the window gets broken. This allows for your security system to alert the authorities and protect what's inside.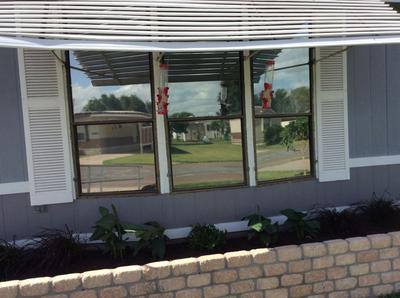 Lowers Your Energy Bills
When your windows are tinted, it helps regulate the temperature inside. That means that you can hold warm air in during the winter months and cool air in during the summer months. In turn, this lowers your energy usage and your energy costs because you won't have to run the heating or cooling system as often. By using less energy, you save money, but you also reduce your carbon footprint.
Home Window Film Looks Great
In addition to the benefits above, we also offer decorative window tinting so you can add visual appeal to your home or office while also taking advantage of the safety and money savings benefits. These tinting options may even raise the value of the property while also creating a unique look that makes your business memorable
Enerlogic Energy Efficient Window Films


At Andres Mobile Window Tinting, we offer industry-leading products like Enerlogic Window Films.
EnerLogic Window Films are a revolutionary glass insulation coating transforming poorly insulated windows into highly energy-efficient windows. EnerLogic energy efficient window films have the same thermal performance to that of double-glazing, but at a significantly lower cost to glass replacement.
With its low cost, high return technology and reduced annual energy consumption, EnerLogic is way ahead of standard window films.
Reduce your carbon footprint with energy-efficient windows – EnerLogic
EnerLogic 35 Window Film has gained an international Gold Plus Green Tag Certification for it's outstanding eco-friendly performance. No other product in the window film or glazing industry has achieved Global Green Tag Certification for eco excellence.
Get In Touch With Us For Quality & Affordable Home Window Tinting
For high quality home window tinting and film products for your home get in touch with our team here at Andres Mobile Tinting.
Contact us online or call us at 1800 885 464

Why Choose Andres Mobile Window Tinting For Home Window Tinting?
At Andres Mobile Tinting we're the specialists you need to get the job done right. We're locally owned and operated, and the team have decades of experience with window tinting – you can have total confidence in our professional services.
Our fantastic level of experience means that we're equipped to handle virtually any issue related to window tinting – there's not much we haven't seen before! We take on projects of any size at residential, business, and commercial sites.
Huge Range of Tinting Options
A great reason to choose Andres Mobile Tinting is the impressive range of tinting options we have on offer.
Whether you're interested in decorative or custom printed tints, or one of our several safety and security tinting options, we have a variety of choices to make sure you get exactly what you need. Our knowledgeable staff are also on hand to give advice on the most appropriate products for your needs.
Whichever type of film you choose, our team carefully apply it to your windows with total precision. Our expertise, along with our top quality products and equipment, means we achieve excellent results and a seamless finish every time.
Superior Quality Products
When you enlist the services of Andres Mobile Tinting, you can rest assured that you're receiving a superior quality of product that has real longevity.
In fact, most of the films we use have a lifetime residential warranty – window tinting with us is a real investment into your property. You can also be confident that the products we supply are highly effective. Our Solarfilm cuts out 99% of harmful UV rays, as well up to 80% of heat and 93% of glare.
Additionally, we're able to digitally print any image onto film for decorative, customised window tints. For every type of window tint film, we're committed to supplying a great quality and affordable product that outperforms the rest.
Customer Service Is Always A Priority
Delivering a top-quality product isn't our only priority. We're also dedicated to customer satisfaction, and take pride in delivering a friendly, reliable service that won't let you down.
We bring the same high standards of service and professionalism to every job we undertake, regardless of its size or scale. Our team are happy to guide you through the various options for window tinting and provide a free quote.
Choose Andres Mobile Tinting
For unbeatable window tinting services throughout the Gold Coast, look no further than Andres Mobile Tinting. Our expertise, personal and friendly service, and our excellent range of products make us the leading local specialists when it comes to every aspect of window tinting.
Whether you need unique branded window tints for your business or want to enhance security at home, our team deliver consistently excellent results that are designed to last.
To discuss your options and arrange a free quote simply get in touch
FAQs For Home Window Tinting
Here are some of the questions we're often asked when it comes to tinting your windows. If you have a query that isn't answered below, then you can give us a call or a message and we'll do our best to help.
How do I clean my windows afterwards tinting?
As the windows were pre-cleaned before the tint was applied, you now only have to worry about the state of the film on it. After this has dried, you can clean it as you would a normal window.
How long will the tint last on my windows?
Our window tints have a lifetime residential warranty, meaning we can guarantee both longevity and effectiveness.
Can I still see outside when the windows have a darker tint?
The glare and intensity of the sunlight will be significantly reduced (which is by design), but you should still be able to see outside. Tinted windows (and window films in general) use non-reflective material, meaning that unless you go for the darkest possible options, you should have no trouble looking out of the window.
How dark a window tint can be in QLD?
There are several shades for window tints that you can generally get. The measurement used for the shade of tinted windows is known as Visible Light Transmission(VLT). The higher the VLT percentage, the more light can pass through your tinted window. Shades are available in 5, 10, 20, 30, 50 and 70%. 5% is the darkest tint and 70% is the lightest tint.
Do you offer a free quote?
We do indeed! Contact us whenever you're ready to take your first foray into window tinting – we currently service Brisbane, the Sunshine Coast, and the Gold Coast.