Residential Home Window Film & Tinting
At Andres Mobile Window Tinting we supply and install quality home window tinting solutions throughout the Gold Coast. With over 25 years' experience, our expert team uses the best home window tinting products available to keep Gold Coast homes protected, secure, and energy-efficient.
At Andres Mobile Tinting, we specialise in window tinting for the home and office. With outstanding customer service and lifetime warranty on many of our home window film products, there's no one better to call.
For residential window tinting you can rely on, get in touch with our friendly team at Andres Mobile Tinting. Contact us online or call us at 1800 885 464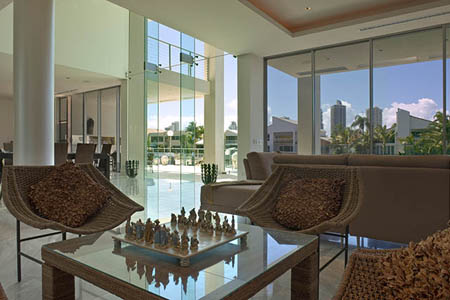 Benefits Of Home Window Tinting
When it comes to home window tinting on the Gold Coast, there are a range of benefits for homes and homeowners alike. Gold Coast's warm, sunny weather almost all year round means that windows in your home not only allow for fantastic views but also significant amounts of light, heat and UV rays into your home. With home window tinting, you won't have to worry about these issues anymore.
Protect Your Home From UV
One of the biggest benefits you can take advantage of with window tinting is protecting the items inside your home. Tinting helps block the UV rays from the sun so they don't damage your furniture, upholstery, rugs, wall paint, wallpaper, and decor objects. At the same time, it can also protect you and your family by blocking UV rays when you sit near the window, reducing the damage they cause and lowering your risk of skin cancer.
Controlling for sunlight is one of the most common reasons people install window tinting as you don't have to worry about glare inside the house or need bulky blinds and curtains to manage entering light. It also means you can keep your wonderful view.
Security at Home
Another reason why tinting makes sense is that it can add another layer of security to your home. Darker windows are harder to see inside of, which can deter potential thieves from being tempted to break in and steal things.
The tinting also helps prevent the glass from shattering, which makes it harder to get in if the window gets broken. This allows for your security system to alert the authorities and protect what's inside.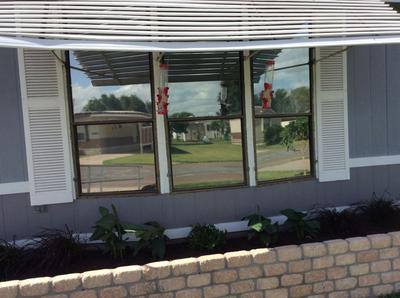 Lowers Your Energy Bills
When your windows are tinted, it helps regulate the temperature inside. That means that you can hold warm air in during the winter months and cool air in during the summer months. In turn, this lowers your energy usage and your energy costs because you won't have to run the heating or cooling system as often. By using less energy, you save money, but you also reduce your carbon footprint.
Home Window Film Looks Great
In addition to the benefits above, we also offer decorative window tinting so you can add visual appeal to your home or office while also taking advantage of the safety and money savings benefits. These tinting options may even raise the value of the property while also creating a unique look that makes your business memorable
Enerlogic Energy Efficient Window Films


At Andres Mobile Window Tinting, we offer industry-leading products like Enerlogic Window Films.
EnerLogic Window Films are a revolutionary glass insulation coating transforming poorly insulated windows into highly energy-efficient windows. EnerLogic energy efficient window films have the same thermal performance to that of double-glazing, but at a significantly lower cost to glass replacement.
With its low cost, high return technology and reduced annual energy consumption, EnerLogic is way ahead of standard window films.
Reduce your carbon footprint with energy efficient windows – EnerLogic
EnerLogic 35 Window Film has gained an international Gold Plus Green Tag Certification for it's outstanding eco-friendly performance. No other product in the window film or glazing industry has achieved Global Green Tag Certification for eco excellence.
Get In Touch With Us For Quality & Affordable Home Window Tinting
For high quality home window tinting and film products for your home get in touch with our team here at Andres Mobile Tinting.
Contact us online or call us at 1800 885 464