Mobile Window Tinting Services On The Gold Coast
When you're in need of window tinting on the Gold Coast, whether it's for your home, office or commercial space, there's simply no one better to call than Andres Mobile Tinting. Locally owned and operated, we service throughout the Gold Coast and we are dedicated to providing quality and affordable window tinting matched only by our outstanding customer service.
Our range of mobile window tinting services include:
Phone today for a FREE quote: 1800 885 464
Why Choose Andres Mobile Tinting For Your Windows?
Our window films offer both protection to your home and office from harmful UV rays and savings from energy costs in the summer and winter.
Window tinting films provide you with great privacy even while your blinds and curtains are pulled back.
Everyone with kids knows how easy it is to break glass in a home. With window film, you don't need to worry. When glass breaks, window film helps keep the shattered pieces together making cleanup easier and reducing the risk of injury.
Andres Mobile Tinting has been operating on the Gold Coast since 1988. With over 25 years of experience, Andres Mobile Tinting has handled almost every type of tinting problem. Contact us and let our experience help you.
We show up on time – every time!
Our staff are all professionals with many years of experience. Andres Mobile Tinting is a family-owned business, you can depend on us for a job well done.
We do any size residential or commercial film application.
Why Use Our Quality Window Tint Products?
We offer Solar Security Safety and decorative film for any application.
Our Solarfilm cuts out 99%UV rays and up to 80% heat and 93% Glare.
Most of our films have a lifetime RESIDENTIAL warranty.
We can digitally print any image onto film.
Note: At this time we don't provide vehicle window tinting
We receive numerous inquiries about vehicle window tinting but at this time we do not provide that particular service.
Choose Andres Mobile Tinting For Your Window Film Supply & Install
Whatever your reason for wanting the windows of your Gold Coast home or business tinted, Andres Mobile Tinting is the ideal local window tinting company to hire. Window tinting is also an ideal solution to combat rooms that overheat, leading to a more pleasurable living or working environment.
Get in touch with Andres Mobile Tinting today for more information on our residential, commercial, and safety window tinting services on the Gold Coast.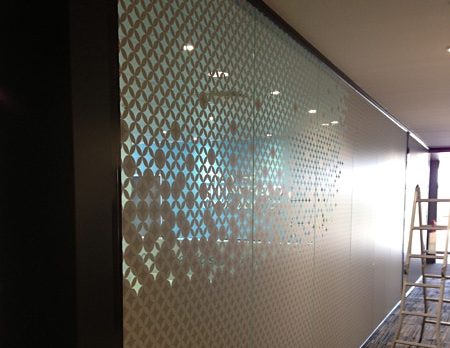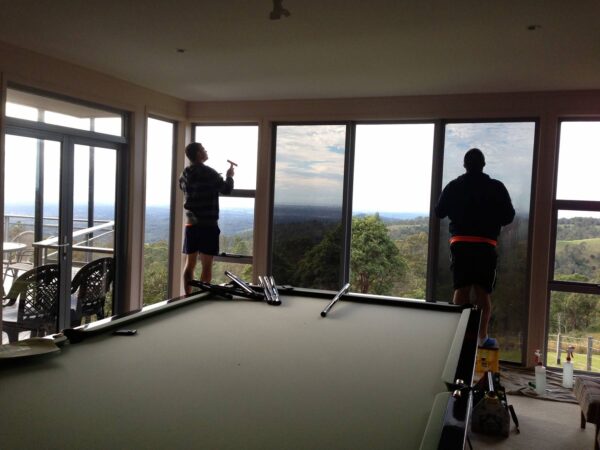 Frequently Asked Questions
What exactly is the window tinting process?
Window tint is applied by cutting the film exactly to the specifications of the window and sticking it to the (clean!) glass – it could not be simpler. It takes a month or two to dry completely, so we advise that you leave the window undisturbed for that time – but the result will be immediately noticeable.
How long does the tinting process take?
Outside of the drying time (which takes care of itself), the process can easily begin and end within a day.
What is the difference between window tint and window film?
This can be described as a 'not all fingers are thumbs' situation. Window film is a thin laminate applied to the window, while window tint is a type of film that is dyed in a way to darken windows.
Outside of tinting, window film is mainly used to block out heat while keeping the light in. If this is more your speed, you'll be happy to know that we offer many different film options for the discerning customer.
What type of film do you use?
We exclusively use EnerLogic Window Films, which are highly energy-efficient – a single film performs just as well as double-glazing while being much cheaper. MEP Films have even garnered awards for their innovative and eco-friendly products.
What security options do you offer?
At Andres Mobile Tinting, we provide a range of safety and security films that form a heavy-duty barrier against vandalism that renders your windows shatter-proof. On top of this, stopping people from seeing into your home prevents them from viewing it as an easy or lucrative target.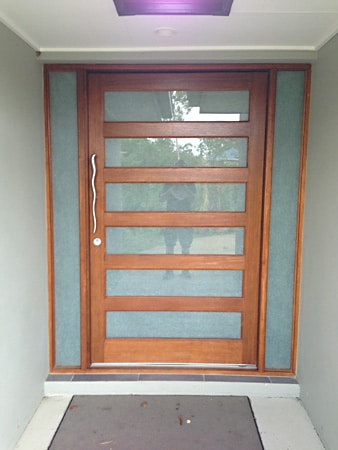 Read Our Customer Reviews: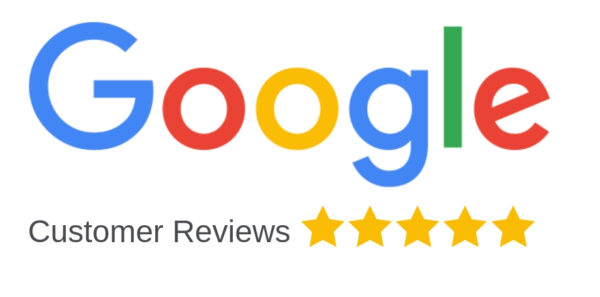 We do it once and we do it right!
We solve every window tinting problem… with a smile!