Have you ever thought about window tinting for your home? From curtains to blinds; we take many measures to reduce glare and the penetration of heat into our property these options don't always work quite how we want them to as we have to have them closed to reduce the glare and light, making the point of having a window useless!! – but did you know that there's a more efficient way that can also offer additional benefits and you can still have your window blinds/curtains open and still reduce the heat and glare transmission?
In this article, we'll outline some of the key benefits of window tinting for your home.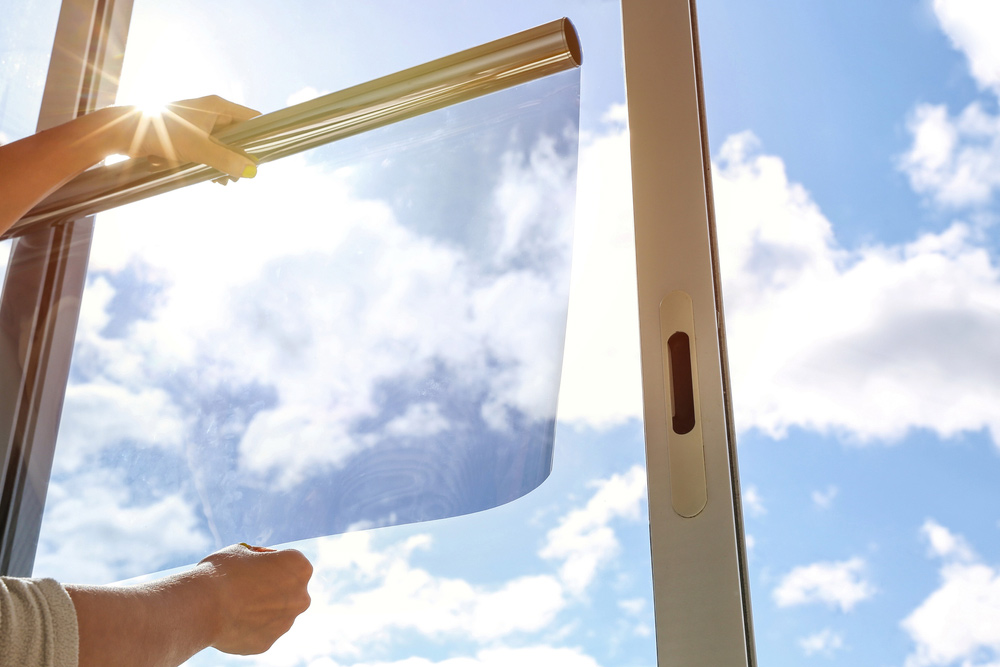 Glare and UV reduction
If your living room or study takes in a lot of daylight, you might find it hard to concentrate on your computer screen or enjoy a movie on your TV. When that becomes a daily irritation, it can impact your work and home life. Window tinting offers a solution, reducing glare while also blocking potentially harmful UV rays and heat, that can make your property feel like a hothouse.
Safety
Security
The advantages of safety and security tint on your home are two-fold. Firstly, they can offer more security by holding window glass together and making it harder to gain entry for burglars. While not unbreakable, the extra strength gives you valuable extra time to respond should a break-in happen. These products are also available with tinted properties
Fewer shards
Do you have a household of young terrors that like nothing better than chasing a ball around outside? Windows with safety film applied are harder to smash with a ball, and should they smash, the film holds the glass together to help reduce injuries.
Add value to your home
Like many other steps you can take to enhance your property, window tinting is another way you can add a modern look and also add value to your home. Think of it as an outlay that can make your home better, but which also pays off in the long run,
Andre's Mobile Tinting are experts in installing the perfect window tint for your home! There are many types of window films options on offer, so why not discuss the best type for your property? Call us today on 1800 885 464.